Who is online?
In total there is
1
user online :: 0 Registered, 0 Hidden and 1 Guest
None
Most users ever online was
38
on Fri Dec 27, 2013 1:41 pm
Closing his pocketwatch, To Kei put it away as he tapped into his earpiece. "Alright, put me on."

A small electronic beep rang into the minuscule outlet. He took a deep breath and spoke:

"Greetings, everyone. This is Dean To Kei speaking. It is time to begin the first Returning Gala Dress Ball, hosted here at our own establishment. We will be accepting invitations from the seniors and those in their final year. Please come in an orderly fashion to the East Wing and join the festivities. We will be shortly calling for the juniors and so on. Thank you for your time."

The PA system had finished echoing his broadcast shortly afterwards and he could hear the shuffling movement of students coming.

He sighed to himself and leaned onto the worn wooden doors.

His sore body had recovered yet a familiar ache still lingered. It was not a physical one; a distinct sense of foreboding that had made him anxious and tense.

The wafts of smoke shifting into the cracks of the doorway above went unnoticed.
Robe and Wizard Hat




Posts

: 207


Reputation

: 12


Join date

: 2013-11-11


Location

: Hakugyokurou, Netherworld, Gensokyo.
Warning Level (Forum) :
Warning Level (Chat) :

Character Sheet
Name:
Passive/Aggressive:
Health Points:


(100/100)



The PA system sparked to life once more. "We are now accepting the junior and sophomore students. Please come to the East Wing. I repeat, we are now accepting junior and sophomore students. Please come to the East Wing."
Robe and Wizard Hat




Posts

: 207


Reputation

: 12


Join date

: 2013-11-11


Location

: Hakugyokurou, Netherworld, Gensokyo.
Warning Level (Forum) :
Warning Level (Chat) :

Character Sheet
Name:
Passive/Aggressive:
Health Points:


(100/100)



Students flashed their passes as they walked by, murmuring to themselves excitedly.

To Kei sighed internally. That ache never left.

"Greetings, Watchdog."

His aqua eyes widened, his head turning to the voice behind him.

A man in his mid-twenties stood there. His silver hair had bangs that framed around his face and forehead, tied in a small, braided ponytail that hung at the back of his neck. Dark grey eyes looked back at him, the man smiled at To Kei's stunned expression.

He wore a red jacket over a black collared shirt with white trimmings, the pants were a matching black material. His elevated ebon dress shoes made him a bit taller than the Dean, but not much.

Arms open wide, To Kei came over and embraced the other man. "Ei Rin, it's been far too long."

"I'm called Aaron now," he chuckled. He reciprocated the gesture. "How have you been?"

"Fine, mostly. A bit sore; perhaps you could do something about that?"

"Mm, and that wouldn't have anything to do with a most peculiar phone call I had two days ago, would it?"

To Kei laughed bashfully at that. "Ah, you... you know about that?"

Aaron nodded. "She called when she heard it on the news report. What were you two thinking?"

"She wasn't. You know how temperamental that woman is."

"Well, I suppose we should continue this another time. I'll wait for you inside when you're 'off the clock'."

Groaning at the pun, To Kei returned to his post while Aaron stepped through the doors.

Wait.

He mentioned that he was called by her. And that girl was a natural worrywart.

Why has she not contacted him yet?

'Carmine, where exactly are you?'
Robe and Wizard Hat




Posts

: 207


Reputation

: 12


Join date

: 2013-11-11


Location

: Hakugyokurou, Netherworld, Gensokyo.
Warning Level (Forum) :
Warning Level (Chat) :

Character Sheet
Name:
Passive/Aggressive:
Health Points:


(100/100)



The sounds of chattering echoed through the air as hundreds of people made their way towards the Eastern Wing. Everyone was rather fashionably dressed as they excitedly waited to be let into the ball and enjoy the night away. Lights, decorations, and the works were put into the event, as the once usually dull and empty halls were filled to the brim with beauty and splender usually befitting the higher class.

It was a familiar sight for a certain silver haired boy who watched from a distance.

Watching the gathering crowd though filled his heart with worry.

"Relax Tsukiko, relax. You've done this before several times in the past, nothing will happen and you'll be fine. Just keep calm and remember what Ojou-sama taught you."

...

"Second thought, try not to remember everything."

Tsukiko let out a small chuckle as he rechecked his dresswear. His outfit consisted of a very exquisite white colored and well designed suit, neatly pressed and seemingly clean of any marks or stains despite the color. The buttons on the front of the shirt were completely closed up to the boys neck, and decorated with a fine golden coating that also seemed to trim along the edges of the boys shoulders. The suit seemed to be matched well with similarly colored dress pants and shoes the boy wore, both of which also seemed trimmed with gold at certain parts.

Overall the suit stood out greatly amongst most of the dresswear he could see. Then again considering who gave it to him it wouldn't surprise him if the overall cost to make this piece was more than he'd make in ten lifetimes.

"She always was one to go a bit overboard wasn't she?"

Shaking his head Tsukiko pulled the letter from his pocket and looked at it again. He was still susipicious over exactly why he and Hibiki were invited to this event when they had only just got back a few hours ago, and more importantly who sent the letter in the first place. But at the same time it would be a good chance to scout out what he could about the city and the school he was getting involved in.

And possibly find the blue-haired girl from earlier.

Sighing once more, Tsukiko pocketed the letter as his expression shifted to one full of confidence and dignity, just as he had been taught long ago. As he entered the ball, he silently prayed that things would go well tonight and that nothing would happen again like it did back on the boat.

Less his Ojou-sama find out about it and kill him.
Dedicated Member




Posts

: 263


Reputation

: 15


Join date

: 2014-01-18


Age

: 27


Location

: New Jersey
Warning Level (Forum) :
Warning Level (Chat) :

Character Sheet
Name:
Passive/Aggressive:
Health Points:


(100/100)



A red haired woman leaned against a nearby wall sighing. She watched as all the students went towards the entrance and were ushered in. "I hate big bothers like this." She moaned inwardly as she was forced to speak with center people as they went by.

She held in her hand a cell phone, and on it was an open message. "You need to be at the ball tonight. Alyssa will be there." She stared at the message again. She knew she was the only one who could do it. But it didn't change the fact she was bored. That's when she noticed a particular irregularity. She noticed a blue haired girl walk towards the entrance.

"It's that Labrys girl. I didn't think she would have an appreciation for this sort of thing...."
_________________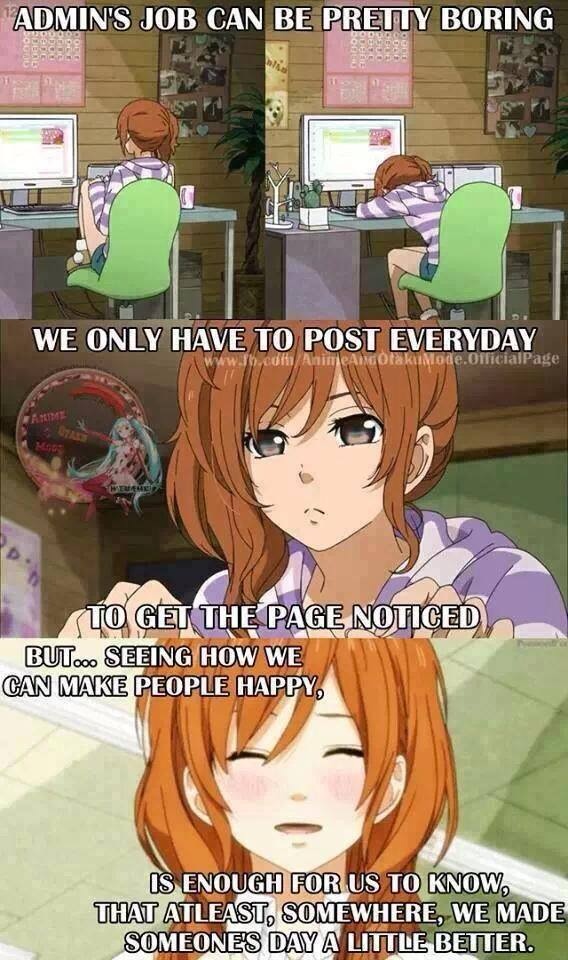 Roleplay Master




Posts

: 146


Reputation

: 17


Join date

: 2013-10-21


Age

: 23


Location

: Indiana
Warning Level (Forum) :
Warning Level (Chat) :

Character Sheet
Name:
Passive/Aggressive:
Health Points:


(100/100)



"Woah,"

Hibiki was leaning against a nearby wall as he observes the crowd, there are hundreds of them Hibiki was feeling nervous thinking that they are his seniors all of them looking classy and at their best.

Whew i'm glad Zack was there at that time.

He took a deep breath and started thinking about something else to get rid of his tension.

i wish they were here....

With that he took a good look at his suit feeling more confident than ever he heads over to the entrance.

GROOAAN

god i need something to eat right away
King Of Posts




Posts

: 445


Reputation

: 20


Join date

: 2013-11-07


Age

: 22


Location

: Italy
Warning Level (Forum) :
Warning Level (Chat) :

Character Sheet
Name: Ryuji Tetsuo
Passive/Aggressive: Passive
Health Points:


(100/100)



Zack entered into the hallway where the line was, there were a lot more people than what he expected there to be. People were dressed even fancier than what he was, and he was slightly envious of that fact. "I knew we were supposed to dress formally, but if I knew how formally dressed these others people would be, I wouldn't have held back." He sighed, waiting in line until it was his turn to turn in the ticket. Looking around at what he could see, it seemed as if the ball had been pulled out of a story book.
Retired Staff




Posts

: 124


Reputation

: 13


Join date

: 2013-10-21


Age

: 25


Location

: New York
Warning Level (Forum) :
Warning Level (Chat) :

Character Sheet
Name: Shinji Hideaki
Passive/Aggressive: Aggressive
Health Points:


(100/100)



The gala filled with participants and their dates formally dressed in tuxedos and long dresses. There wasn't a single perimeter of the event not covered by people.  Whatever work the deans went through to put this together, it surely paid off- the ball hasn't even hit it's ten minute mark, and already it became a smashing success!

Laromi sat at one of the round tables, fiddling around with his snack samples. he looked like he had too much on his mind, he completely ignored the loud, lavish noises of the gala.  Only the shout of a girl's voice caught his ear-

"Hey, Laromi!"  Freya approached him lovingly; she never does that to anyone.  Her long, red hair was tied into two curly ponytails fully enveloping her shoulders.  She wore a red strapless dress that sparkled from the chandelier light.  And she also wore stockings, something Laromi never saw her wear before. "Why are you just sitting here, playing with your food? You invited me here, so you should show me a good time."

"Sorry, Freya.  I guess I have a lot on my mind."

"Why do you even have anything on your mind right now?! You should be having fun! With me! Come on, let's go dancing!"  

"B-but I-" but she didn't let him finish his sentence; she grabbed him by his wrist and herded him to the dance floor.  "Freya, I can't dance!"  Laromi shouted nervously.

"Don't worry, I can teach you how to dance." She happily replied.

"You know how to dance?"  Freya shot a glare towards Laromi for saying that.  It was a stupid question he shouldn't have asked.  "Oh, right. Sorry."  Freya could do nothing but roll her eyes.

"Anyways, put your hands on my shoulders, and I'll put mine on your waist."


"But shouldn't I put mine on your waist and you put yours on my shoulders?"

"Yes, but I'm gonna be the lead, so you might as well do it.  And also, you're taller than me, and I can't reach your shoulders."  Laromi just couldn't argue with that, and did as she said. "Now, just do as I do-"  Freya slowly started to move her feet, and Laromi copied her movement almost perfectly. "You're a little sloppy, but you're learning quickly!" Freya was astonished with Laromi's progress!

"Are you actually required to learn dancing for your ice skating?" Laromi asked.

"Not really, but it doesn't hurt. I haven't seen you in a while, you know that?"

"Ms. Freya Thompson, are you actually being nice to me?" Laromi giggled to himself. "I thought kindness was too girly for you."

"You would think ice skating was too girly for me too, but I guess it wouldn't kill me to like a few girly things. Like kindness. I only care for you because you're an old friend of mine."

"I thought I was you're only friend- considering that you bullied everyone back in middle school. Including me."

"So after all that abuse I put you through, why did you decide to become my friend?"

"Because honestly, I liked your red hair back then.  and I sort of have a thing for tomboys."  Freya's face turned as red as a tomato. "Why did you become friends with me, then?"

B-because maybe I liked dorks with glasses back then." Freya couldn't look Laromi right in the eyes as she pouted like a little child. Laromi giggled to himself again.

"Do you still like dorks in glasses?"

"No, O-of course not! Unlike you, I grew out of that phase! And don't call me a "tomboy;" that sounds weird to me." The hours burned away, but the gala ball stayed strong. It seemed no one wanted this night to end. Freya and Laromi still stayed on the dance floor, though they're reduced to just a slow waddle with each other in their arms.  It's remarkable how someone like Laromi, who never knew how to dance, kept dancing on end. "Last I heard, you became a famous ice sculptor. How's that going for ya'?"

"It's been alright, but I wouldn't call myself "famous" though; I might have been popular back at the village, but I don't think word traveled very far.  But lately, I've found myself drained of inspiration."

"Maybe sometime I could be your model or something." Freya whispered to him happily.

"Hmm, maybe. that could work."

"Could I just say that I've had a great time with you tonight; I never thought you would be this fun."

"That's nice for you to say." Laromi said. "There is something I want to tell you- would you go out with me?" Freya chuckled lovingly in his arms.

"So, that's what this entire thing was about."

"I wanted to ask you out for a while now."

"Sorry, but with you being at the university and me at Snowy Village, I don't think a long distance relationship would work."

"Oh..." Laromi was disappointed with her answer.  Maybe she's right- maybe they weren't really made for each other.  Laromi took that reality as lightly as he could.

"I won't be your "girlfriend," but-" she kissed him on the lips as a reward for his attempt, "I will be your girl. Nothing to it."

"O-okay, I guess that'll work better."

"It's getting late for me, I guess I should leave. I feel like I'm gonna crash." She fell into Laromi's arms from lack of energy. She was exhausted from partying all night.  

"You're not too used to partying, are you?"

"I've been to countless parties before, just...not recently..." The party must've worn her out badly.  She usually has more energy than this, even when she's tired.
Senior Member




Posts

: 106


Reputation

: 6


Join date

: 2014-01-11


Age

: 23


Location

: Weatherford, TX
Warning Level (Forum) :
Warning Level (Chat) :

Character Sheet
Name:
Passive/Aggressive:
Health Points:


(100/100)



Takun rushed into the line awaiting admittance to the ball, along with Genevieve. He sat there in awe as he looked at her dress, it was different from her apron and hairnet, not something he normally saw her wear, but he didn't argue with it and didn't hesitate to tell her how great she looked in it. As the two waited in line, Takun began searching for Kuso and Laromi, wondering where the two were standing in line. But with his luck, he was unable to find either one. "Did I pass by them when we came up to the line?? Or did they already get in??" He didn't think about it too hard, he just looked back at Genevieve and began thinking of what to say to her next. He was nervous though, so he was more tense than usual. The line grew shorter and shorter for the two as they got closer to the man collecting their tickets. Takun's eyes glistened, finally able to catch a glimpse of the ball room. If the room was this elegant, he could only imagine what the food was going to be like.
Retired Staff




Posts

: 124


Reputation

: 13


Join date

: 2013-10-21


Age

: 25


Location

: New York
Warning Level (Forum) :
Warning Level (Chat) :

Character Sheet
Name: Shinji Hideaki
Passive/Aggressive: Aggressive
Health Points:


(100/100)



---
Permissions in this forum:
You
cannot
reply to topics in this forum