Who is online?
In total there is
1
user online :: 0 Registered, 0 Hidden and 1 Guest
None
Most users ever online was
38
on Fri Dec 27, 2013 1:41 pm
Name:
Zegram Lamieux
Age:
24
Image: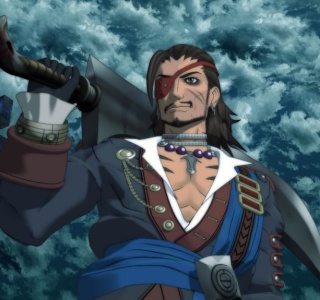 Personality:
Tends to be cocky, or cold-hearted to people who he feels hasn't earned his trust yet, but somewhat kind when seeking hospitality.
Likes:
Fighting, Casually Drinking
Dislikes:
People who abuse their magic/power, people afraid to use their full potential.
Weapon:
Long Sword - "Crescent Moon"
Magic:
Dark Ecriture - Knows very few of the runes, so only uses it to buff himself.
Palm Magic - Although he uses a sword, his palms are even deadlier than the blade itself. If you see him sheathe his sword, he believes you're strong enough to see it.
Guild: Cait Shelter - Being the furthest guild away from his previous one, he assumes this to be the best place to lay low.
Bio: For quite some time, Zegram was raised in a Dark Guild that was rarely known and never questioned anything while he grew up. For the longest time, he was raised to fend for himself, if he didn't fight for his food, there wouldn't be anything to eat until next time. All the members would talk down upon regular guilds, making him think that regular guilds were the reason why he was in the situation he was in and decided to take revenge. When he went on his first assignment with a few guild members, he hesitated to take down a magicless family. His other guild members would not be so hesitant and quickly annihilated them. Zegram now realized that Dark Guilds want nothing more than to use their magic to harm others, mostly those without magic themselves. He decided it'd be best to leave the guild, personally getting rid of the guild emblem with his own magic, and setting out to find a new guild with the hope that he could help get rid of dark guilds and protect those who don't use magic themselves.
Retired Staff




Posts

: 124


Reputation

: 13


Join date

: 2013-10-21


Age

: 25


Location

: New York
Warning Level (Forum) :
Warning Level (Chat) :

Character Sheet
Name: Shinji Hideaki
Passive/Aggressive: Aggressive
Health Points:


(100/100)



---
Permissions in this forum:
You
cannot
reply to topics in this forum