Who is online?
In total there is
1
user online :: 0 Registered, 0 Hidden and 1 Guest
None
Most users ever online was
38
on Fri Dec 27, 2013 1:41 pm
BEEP!

At Tsukiko's computer in the Society, a timer was reaching it's final few seconds. The assistant program had been observing the timer carefully since Tsukiko had left two days prior.

BEEP!

The program had been tasked by Tsukiko to set down a scheduled time on his work station for a special file that was to be sent out.

BEEP!

And once that timer ended, the file was to be sent out as an email to every member of the society.

BEEP!

And the timer was now on its' last seconds.

BEEP!

Which meant.

BEEP!

It was time.

BEEP!!!

TIMER ENDED. SENDING QUESTIONNAIRE.

In what was a few seconds, the file created by Tsukiko was emailed to every member of the society. The first target.

Lucina, the director of the Society.

=================

Hey everyone!! This is Tsukiko!! I hope you've all been doing well and working hard at the Society!! As you know I've been scheduled to leave for a few days on a trip to Indus City, but I wanted to leave behind something for those interested.

See, I've been here for a while now and while have met many faces and names, have yet to actually know that many people personally. I apologize for this as I have been rather occupied myself. But in any event, I wanted to learn a bit more about the people I'm working with and decided to make a questionnaire for you guys!

Of course you don't HAVE to answer, but I figured it would be nice to learn something about each of you. Plus, it's a way for those who are tried or stressed to relax and open up a bit with ease. Heck, I event sent the director this same message, so don't be afraid to think you're alone in this! (Hi Lucina-san!!)

So I hope you guys enjoy! And remember, work hard and do your best!!

Questions:

1) What kind of hobbies you do have? Any in particular you are good at or wish to become better in?

2) What is your favorite kinds of food? Do you have a favorite place to eat? If so, are they in the city, and what do you like most there?

3) Similar to last one, but do you have a favorite kind of dessert? Favorite place, in city, etc etc?

4) What do you do for fun? Not hobbies, but just going out and doing stuff. Movies? Walks along beaches? Training? Going to see shows or musicals? If so, what kinds and where?

5) Do you have a favorite place in the city or academy? If so, why? If it's a secret don't worry you don't have to tell me.

6) How long have you been with the Society? What got you interested and what do you like most about it? And don't worry, you don't have to tell anything work related.

7) Do you have any pets? If so, what kind? If not, what kind would you like to have most and why?

8 ) When's your birthday? I ask because if possible I would love to wish you a happy birthday when it arrives. You can also tell how old you currently are if you wish, but I won't ask.

9) This next one you can skip if you wish as it may be a bit personal for some, but I only ask because I like to listen to people and try to help them. If so, you can talk about it and speak your concerns or worries. I swear I won't tell anyone.

With that said, is there anything you dislike? Problems you feel aren't being solved or concerns you may have? How long have you been feeling this way, and if possible, could I help in any way?

10) Final question for now. I wanted this to be short but a bit thoughtful and mind relaxing for others.

What are your dreams for the future? Any major hopes or possibilities you'd like? Plans to stay in the city or move forward somewhere else? Hope for a family or kids? (You don't have to answer that bit if it's a bit personal, haha!) How long do you think it'll be till you reach that dream, and who do you see helping you with it?

Well, that's that!!

Hoped you guys enjoyed this little thing I put up!! I'll be back in a few days and hope to see some interesting results!!

Till then!!

Tsukiko of the A.S.S!!
Dedicated Member




Posts

: 263


Reputation

: 15


Join date

: 2014-01-18


Age

: 26


Location

: New Jersey
Warning Level (Forum) :
Warning Level (Chat) :

Character Sheet
Name:
Passive/Aggressive:
Health Points:


(100/100)



Hey Tsukiko! It's me, Mizuho! I got your email, and I gotta say...this seems fun! Alright..I'm gonna try to answer these as best as I can.


1) Umm...well I guess I like inventing stuff, does that count? :3 I'm the girl who invented this very computer program you used to send these emails while you were gone!


2) My favorite food would have to be scrambled eggs! I know it's rather plain..but I just love 'em so much!!! I don't eat out..mostly I make my own food at home.


3) Desert? Hmmm....I gotta say Apple Pie! I like the bakery located on Central Street.


4) Whenever I go out...usually it's just to run around town and see what's going on. Just last week me and my sister Sheena went out to the Northern Residential District, and boy was it exciting! We got to see some stuck up nobles engage in an honest-to-goodness old fashioned duel!


5) It's a secret! :3


6) I've been with the society for....I think 3 years now. Yeah, sounds about right. I joined because all my friends were in it and they said I would be a good fit. The rest is history I suppose.


7) I have none..but I really want a hamster, they're so cute and fluffy!


8 ) January 23rd. I'm currently 16 right now.


9) Well...I guess I feel a little uncomfortable with the atmosphere around the society lately. It seems so...hostile. But that could be just me. Nothing you need to help with Tsuki-chan! Just being your friend makes me feel good enough.


10) I want to start up my own workshop someday, where I build stuff and help repair stuff for people. I think my sister could help me out a lot...but what I'd love above all else is for all my friends to help me! That includes you Tsuki-chan!
_________________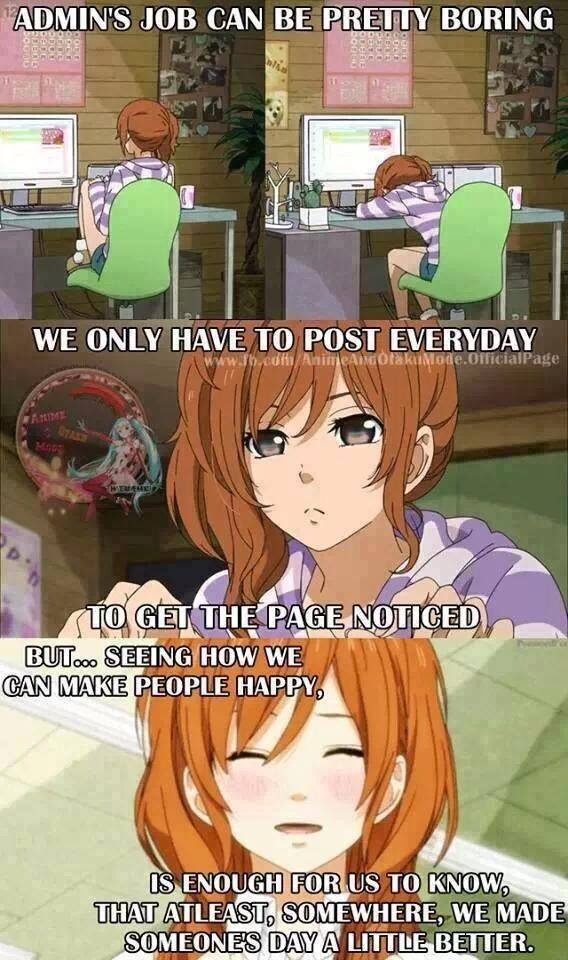 Roleplay Master




Posts

: 146


Reputation

: 17


Join date

: 2013-10-21


Age

: 22


Location

: Indiana
Warning Level (Forum) :
Warning Level (Chat) :

Character Sheet
Name:
Passive/Aggressive:
Health Points:


(100/100)



---
Permissions in this forum:
You
cannot
reply to topics in this forum