Who is online?
In total there is
1
user online :: 0 Registered, 0 Hidden and 1 Guest
None
Most users ever online was
38
on Fri Dec 27, 2013 1:41 pm
1.) NO SEXUAL CONTENT: This means no sex scenes, I mean come on guys we're already going pretty much 18+ here with some stuff, we don't need graphic content, and if you think your story is gonna have that stuff, put a disclaimer. (YOU STILL CAN'T HAVE SEX SCENES SO DON'T EVEN TRY)


2.) POST IN THE APPROPRIATE TOPIC: If you are in a realistic roleplay section, does it make much sense to bring a giant dragon in and start shooting fire balls at people? No, it doesn't.

3.) NO God Modding: God modding in my definition is when you try to doing something that your character in a million years wouldn't be able to do, for example, survivng a shotgun blast to the face....I don't care if you're Superman, you're not gonna leave that unscared.

4.) NO Backseat Modding: If you feel someone is breaking the rules, bring the issue up with a appropriate staff member. Sometimes you may think someone is doing something bad that they actuall have full premission to do.

5.) KEEP IN CHARACTER: When you make a character, you better be in character for every post you make, you can wrtie third person, first person, you can write one paragraph, multi, Novella, I don't care. If you want to post something OOC (Out-of-Character) please use paranthese and do not make it your entire post.

6.) Keep in the style: In this forum we are doing AT LEAST paragraph responses. If you wish to post more, feel free, but please leave something up for someone to respond to.

7.) NO Necro Posting: This means posting something in a CLEARLY dead topic. If it's over, there's no reason to respond to anything.

8.) NO NEEDLESS KILLING: Everyone here is to have fun. If you get kicks going around trying to kill everyone without their consent, this is NOT the site for you.

9.) Contact your GM if you wish to post certain content: By centrain content, I mean content that could change the plotline, or is some really important backstory for your character that might change the lore. GMs DO NOT like to have to change what they are doing to accomedate new people who decide they want to have some epic backstory. So please, be courteous.

10.) RESPECT YOUR FELLOW ROLEPLAYERS: Come on people, I shouldn't need to spell this out. Respect your fellow human. We're all just here to have fun, check in with people if you want to do stuff with them. Don't call them names, just overall treat others how you wanna be treated, and if you want to be treated like crap, well then the door's right there.

11.) RESPECT YOUR GM: This kinda goes with respect your fellow RPers, but I wanna say this too. The GMs are trying to be nice and take time out of their day to craft a story for people to enjoy. So please, for the love of god, treat them with respect. They are people too.

12.) Never, NEVER split the party: If you have ever played Dungeons and Dragons, you should know this. But for those who don't, splitting the party does not only limit the ability you have in combat situations but also divides the GM's attention. It is EXTREMELY difficult for even experienced GMs to deal with having to kept two, or sometimes even more, completely different parties entertained and engaged. Please, for sake of all that is holy, do not force them to do that. ( https://www.youtube.com/watch?v=PUMCIn2swTU )

13.) YOUR GM'S WORD IS LAW: If your GM says that gravity doesn't exist, it doesn't exist. It's as easy as that.
Roleplay Master




Posts

: 146


Reputation

: 17


Join date

: 2013-10-21


Age

: 22


Location

: Indiana
Warning Level (Forum) :
Warning Level (Chat) :

Character Sheet
Name:
Passive/Aggressive:
Health Points:


(100/100)



_________________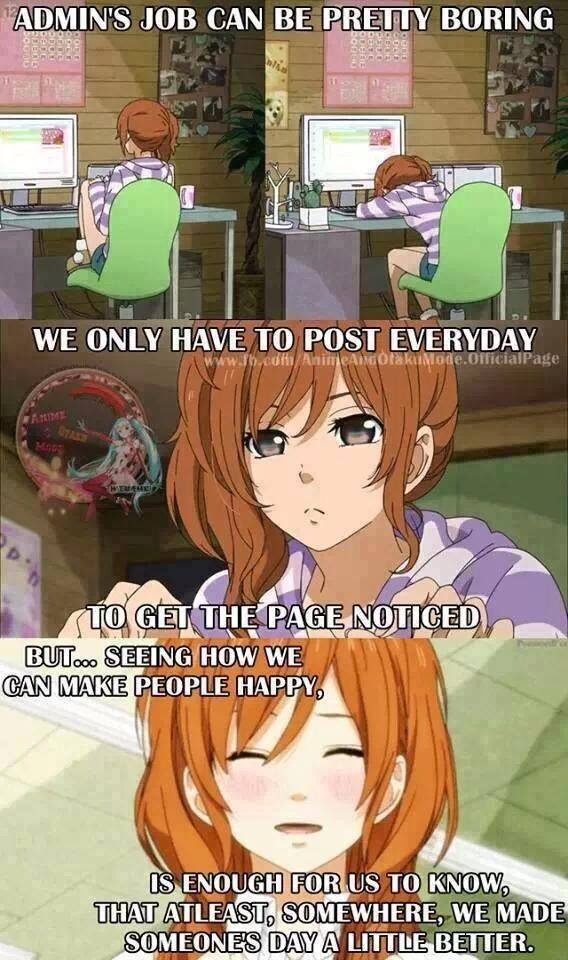 Roleplay Master




Posts

: 146


Reputation

: 17


Join date

: 2013-10-21


Age

: 22


Location

: Indiana
Warning Level (Forum) :
Warning Level (Chat) :

Character Sheet
Name:
Passive/Aggressive:
Health Points:


(100/100)



---
Permissions in this forum:
You
cannot
reply to topics in this forum