Who is online?
In total there is
1
user online :: 0 Registered, 0 Hidden and 1 Guest
None
Most users ever online was
38
on Fri Dec 27, 2013 1:41 pm

 Name: Zaio Vollnutt
Age: 18
Title:"Green Strider"
Height:5'7"
Weight: 156lbs.
Occupation: Bounty Hunter
Physical Abilities:Can run at a speed of around 60mph
His eye sight is that of an eagle able to see his target accurately at around 2.1 miles.
Magic Abilities: Wind Manipulation (Changes air into any structure at any density and pressure).Able to create lightning through wind manipulation at a higher level.
Hair: Light Green and wavy
Eyes: Violet
Clothing:Light brown tunic,ocean blue pants and dark blue footwear
Side Features:Purple snake scar coiling around from the waist to the neck
Weapon:Double bladed Staff Or Eku (Known as "Il Vento")
Weapon's features:Made out of Orchalum alloy(its tough as tempered steel and a good magic conductor) can be bent to form a close range gauntlet or amplifly the users magic attacks
Side weapons:Flintlock Pistol (A memento of his master) and a set of smoke balls(5 different effects for each smokeballs)
Bio
Childhood: Raised by respectable parents. At the age of 6 he witnessed his parents being murdered by a cold blooded assassin called Zolf Krauser who took him up and trained him in the art of fightning and magic so he could become an assassin and survive(Since Krauser only takes contracts where the target must not have children).During his training Zaio was to wear heavy iron gears almost every hour of the day as soon as he is adapted to the heavy weight the weight gets increased even further this has caused his average strength to increase and made his body more durable since his body got adapted to the heavy weight gained during his training causing his speed to increase tremendously.After 5 years of training Zaio finally avenged his parents and surpassed his master and started wandering alone without any help for 3 months untill he was found by the organisation known as "Chrono" one of the most powerful organisation known to man where he started his career as an assassin.
Adolescence: At the age of 16 he was ranked as the 9th deadliest assassin in the organisation and was given the title "Green Strider" and the weapon "Il Vento" for his achievement.He gained a reputation for having his targets be tyrants and oppressive nobles also for being the youngest out of all the Chrono Erasers(the top 12 assassins of chrono). After a certain mission he decided to leave the organisation to live a free life instead of being used as a weapon.Due to this decision the organisation marked him "dead" to prevent him from falling to the wrong hands. Now he works as a bounty hunter where he meets another bounty hunter called Chad Manuel (Age:24) who befriends him and started working together.Their main objective is not to kill their targets but to apprehend them.On one of his journey Zaio meets a mysterious witch doctor who has unlocked his magic abilities to its full potential this has caused Zaio to recieve the purple snake like scar his new abilities are still unknown however.
Personality:
He would rather follow his instincts than thinking it through during decision makings has a carefree attitude despite his past,would risk his own life for others with a strong sense of justice after leaving Chrono
However he does tend hold back during a fight due to his attitude as a hunter
Theme:Departure [mythos version]
Fears:His unknown powers.
.........................
Name: Ryuji Tetsuo
Alias: Ryu
Age: 18
Gender: Male
occupation:Duelist (yugioh)
Body Type:Ryuji is 5'7' tall and weighs 156lbs
Distinguishing marks:
Appearance: He normally wears a dark blue jacket, dark blue pants and white and red sneakers, hair is dark blue and spiky also wears a pair of goggles over his head,his eyes are more shounen looking slightly wide and active pupil colour is dark brown
Theme:
https://www.youtube.com/watch?v=FTxGXSX1WiY
Psychological Traits
Attitude: He is friendly,cheerful,energetic and willing to help his freinds in need
Characteristics: He is not someone who gives up,likes a fair game and respects his opponents when he duels
Biography: As a child Ryuji was gifted with the ability to see and talk to card spirits.At the beginning he started building his deck from scratch by finding cards that were discarded or thrown away(which is how he got to know his unique ability to see card spirits).At 1st he starts losing but he was never disheartned by it and kept on dueling believing his deck has the right stuff to become the best.At the age of 16 he befriends with a former pro duelist called Shinji Hibiki whom he learned alot from the duels he had with him.
on the last day they met they had one final duel Ryuji was close to beating him if it werent for Hibiki's key card impressed with Ryuji's gutsy attitude Hibiki gave him his key card believing that he can be the next King of Games.His journey as a duelist has begun.
Dueling Strategy
Ryuji's cards are mostly found by him whose previous owners discarded for being useless but he sees potential in them,so basically his deck contains various strategies that can alter in any given battle condition he uses his cards as a buffer to call his key card
so mostly lvl 4 or below monsters are seen in his deck.
.................
Name:Itsuki Kyoya
Nickname: Ikki,White Fang
Age:Appears to be 28
Occupation: Shinigami
Alignment:Neutral
Height:6'1
Weight:164lb
Body Type:light
Appearance:
Handedness:Right handed
Personality:Friendly,Calm and Thoughtfull
Manerism: Sometimes Impulsive,Uses instincts on decision making
Dislikes:People who gives up easily
Theme:
https://www.youtube.com/watch?v=jLf71Go48V0
Zanpakutou Name: Shirotora(史郎トラ White Tiger)
True Form:
http://nerdalius.forumotion.com/t93-shirotaro-zanpakutou
Personality:He is very much a proud being,impulsive
Sealed Form:white circular hilt,single edged katana
Shikai Release:Break em(Moves the sword from his left side to the right in a circular motion)
Appearance:(refer to true form)
Shikai ability:the gap in the blade's edge can eat away a persons Reiatsu in small amounts
Shikai technique:Shiro Surasshu(白スラッシュ White Slash): using his Reiatsu Itsuki can release a wave of energy by using the claw mark patterns of his sword can create multiple waves or a single large one
Bankai name: Kinzoku byakko no kami (金属白虎の神 Metal White Tiger Deity)
Bankai release:Twisting the sword in a circular motion in front of him then says bankai and stops
Appearance:Itsuki wears a suit of white armour resembling to Shirotora's true form and holds a giant blade similar to its shikai state but its more slim and completely white
Ability:Increases its reiatsu absorption ability 4 times more efficient the armor is able to perform this ability as well as the blade
Technique:Shiro Surasshu(白スラッシュ White Slash):Power is increased depending on how much reiatsu is absorbed
Shiroi kiba no hokori(白い牙の誇り Pride of the white fang):With this technique Itsuki can summon a lightning bolt which will cover his entire body,overall speed increases, anything that comes into contact with him will get shocked or turned to ashes he receives a 3 stripped scar on both sides of his cheeks when he uses this technique.However he will need to use large amount a reiatsu to perform this.
Kido spells:
Hado: 4 byakurai,33 sokatsui,58 tenran
Bakudo:61 rikojokoro
...........
Name:Katama Yumi
Age: 15
Appearance:
Power: Gate of Life,Yumi is able to heal wounds and injuries(she must have knowledge over the damage dealt and its estimated location before she can perform this ability),She can infuse her powers to her arrows to make a light energy beam (damage depends on the target's malice the more malicious the target is the more effective the attack is).When her power activates her eyes gets a yellow colored ring fading in around the pupil
Weapon(s):Bow and arrow
Distinguishing Features:Red ribbon on her hair
Personality:Freindly,Caring,protective of others,good listener,thoughtful
Likes:melon breads,stargazing,singing
Dislikes: Being lonely,seeing others get hurt,
Rank:
Bio:Yumi is Hibiki's younger sister,unlike her brother she was mostly payed attention to by her parents due to her family heritage because of this Yumi tries her best to look after her "Oni-Chan" always greeting him with the usual "Okaerinasai".After a couple of years later she noticed Hibiki coming back home all patched up with bandages and wounds as she asked what happened to him, Hibiki simply told her that he had soccer games. Feeling worried about him She decided to spy on him hoping that she could in someway help her brother.
As she steadily followed her big brother she finds him facing with a group of thugs in the alley.Shocked and scared she ran away crying for help,she then was in the middle of the road when a car was speeding towards her,unable to do anything she closed her eyes feeling a forceful push on her.When she woke up ,she finds herself unharmed and a person holding on to her which turns out to be Hibiki wounded very badly.
Unable to bear the sight of this she cried for her brother to get up and that's when it happened. As the yellow rings appeared on her eyes a bright warm light lit her hand.With that her brother's wounds healed almost immediately as it glowed.As soon as the light vanished she passed out.As soon as she recovered she learnt the truth about Hibiki's strange behavior as he confessed that he has powers using it to help others and rid of bullies.Hearing that gave a sense of relief and happiness knowing that her big brother is really a hero
One month later Hibiki was sent to Terminal University due to his powers were discovered hoping that he can master it,after her brother's departure Yumi decided to hone her skills while keeping this a secret from her parents, hoping that she can help others relieve their pain.4 weeks have past since Hibiki left, and not a single word from him has been heard during that time.Worried about this Yumi left home and headed for Terminal in search of her brother.
Theme song:
https://www.youtube.com/watch?v=WctXJTxuHj4
..........
Name
:Marco "Mark" Rubino
Age
:15
Gender
:Male
Occupation
:Shinigami
Appearance
:
Hair:
White
Eyes:
Crimson Red
Markings:Height
:5'5
Weight
:150lb
Uniform:
Standard academy male uniform sleeveless
Casual Attire:
white hoodie,blue shirt,navy blue jeans
PersonalityAlignment
:Neutral
Motive:
Finding his own "path,purpose and mountain to stand on"
Positive Trait:
Observant,Innocent,Thoughtful
Negative Trait:
Gullible at somepoint,stubborn,silent
Mannerism:
Carefree,Always seems to have a smile on his face,Honest
Likes
:playing games,art,reading
Dislikes
:hurting people that are close to him and being unable to understand something (mostly other peoples feelings)
Theme:
https://www.youtube.com/watch?v=TqO7UiP9V7U
Quote:"Sometimes i feel like the world is an illusion that's meant to be broken"
Bio:
Place of birth:
Somewhere in Italy
Place of Residence
:Soul Society
Parents:
Unknown
Siblings:
Unknown
Living
:At an early age Mark can memorise patterns and certain images easily.At the age of 7 he was able to see the spirits of the departed and was able to talk to them which made him more of an oddball by society thus being a victim of constant bullying after that his family sent him to Japan to live with a distant relative for a better life.He cant recall his memories in Japan and cause of death.
Soul society:As he got used to the life in Soul society he discovered his powers realizing that he has the potential to become a Shinigami he decided enroll into Shin'ō Academy so that he can find out more about what he can do and achieve his goal.
Zanpakutou
:single edged katana with a hollow part at the mid section of the blade from the start to the edge of the blade.
Incomplete:

Name:Lucia Keno Rubino

Nickname:Lucy

Theme song:

https://www.youtube.com/watch?v=HEguy6-cWqM

Appearance:

Race:Quincy

Age:Appears to be 24 (actually 38)

Gender:Female

Height:5'7

Weight:160lb

Skin:Pale

Hair:Blue

Eye:Sapphire

Marking:A cross scar on her right shoulder

Attire:Brown jacket,white dress shirt,black biker shorts,black boots

Accessories;Quincy cross,Purple choker

Personality:

Allignement:Neutral

Motive:To make amends for her crimes

Positive Traits:Caring,understanding,modest

Negative Traits:Shy,tends to be distant

Likes:,Peaceful place

Dislikes:War,

Hobbies:Reading,stargazing,taking long walks

Quote:"Go home,you cant afford to get scarred for life."

Bio

Place of birth:Milan,Living world

Place of residence:Karakura town

Parents:Unknown

Siblings:Leon Rubino(Brother deceased)

Powers

Spiritual Weapons:Seele Schneider,9mm handgun and a Gatling gun  (rarely used)
Fairy Tail(undercontruction):

Name:Akhiro Haname

Age:14

Image:

Eye:Right-Clear yellow pupils/Left-Yellow shark like eye

Distinguishing features:Eye patch that seems to cover his left eye frequently

Personality:(Akhiro)Gentle nature,somewhat shy and innocent

Positive traits:Calm ,collective protective of others and optimistic

Negative traits:Naive

Likes:Kind people,animals,magic

Dislikes:Killing

Weapons:Shinbu knife

Magic:Celestial summoning-Virgo/Scorpio

Bio:Akhiro was simply a normal boy with a big dream which he wishes to make it into reality.He lived with his parents and lived happily however after his 9th birthday things began to change for him.It was late at night when he heard a scream of a familiar voice he rushed to the source without hesitation only to find what he dreaded the most.His parents were lying on the floor the remained motionless, next to them was a man holding a bloodstained knife.Shocked and unable to believe what has happened Akhiro cried out.

When he woke up he finds himself standing Infront of the same person this time the stranger is dead with a bloody message written on his chest that simply spelled out "KIRA".Understanding what he had done he ran away from home and started traveling all on his own hoping to find a new home.

During his travels he started developing an interest towards magic as it came useful to him for that he formed a contract with two celestial spirits Virgo and

After 3 years of traveling Akhiro lived in solitude due to being treated as an outcast wherever he went.One morning he was surrounded by a group of thugs,Outnumbered he simply accepted his fate feeling that this could finally end his suffering however a bright light shone in front of him making him lose consciousness once he had awoken he finds himself in a secluded place and someone watching over him,The person didn't reveal who he was as he simply  left telling Akhiro to seek out the Cait Shelter Guild for protection.With nowhere else to go he ventures off to find what he hopes to be his home.
...............
Spitfire:

Name:Kazuhiro Sawada

Alias/Nickname:Spitfire/Kazu

Age:18

Appearance:

Height:6'1

Weight;160lb

Body type:slim built slightly muscular

Distinguishing features:Animal ear resembling a fox (hidden when his powers arent used)

Hair colour :Blond

Eye colour:Blue

Clothing:Usually wears a light blue hoodie,dark blue jeans and a white beenie

Theme:https://www.youtube.com/watch?v=12wj6qMjf0Y

Job:Family's Ramen shop (Part time)

Personality:Mostly seems to be timid and insecure however he can be dedicated and loyal to his friends ,passionate about what he does and somewhat loud mouthed

Likes:Tough challenges (occasionally eating contests),training and racing

Dislikes:Cold conditions,People who look down upon others,hurting humans

Dreams:"To become the beacon that will light up the sky"

Weaknesses:Tends to be cocky and loses his calm when something doesn't go as planned

Strengths:Fast,agile, tenacious and well trained in the "Senbu Dance" kendo

Bio:As a boy Kazu was always intrested in finding a way to live life to the fullest.he found that as he started to partake in extreme sports, but the one that took interest in him was free running with his rollerblade.He has earned a reputation for being the fastest in the block earning him the title of Spitfire.

One day when he was returning from his daily running when i found smoke rising from his neighborhood he got there as soon as he can finding a strange vile creature attacking his family.With no regards for his own safety he faced off the demon head on.As Kazu tried to divert the demon's attention to him it blasted a huge fireball at him hitting him directly, despite being hit Kazuhiro didnt get damaged from the attack as flames surrounded his body making him charge recklessly towards the monster throwing one sluggish punch incinerating it till it was no more.

When he came to only he knew about the attack as his family seems to have forgotten about it all.Thinking that it was all just a dream Kazu simply went on with his daily life.A few months have passed when Kazu received a letter which reassured him that what ever happened back then was real.
................
Rwby:

Name: Giro Nagiza

Nickname: Iza,Zero

Age:17

Gender:Male

Race:Faunus

Appearance

Skin Type: Fair White

Body Type: Light built, slightly muscular

Hair Colour:Dark greenish Blue

Eye colour: Similar to hair colour

Attire: Wears a dark blue zip up jacket, Brown baggy pants, wears headphones and a flip up face-mask attached on both sides of his cheeks

Unique features:A straight line scar on his chest, x scar on his left cheek(covered) and a dark grey wolf tail(covered)

Weapon: Mille Aquile (A foldable giant naginata combined with a 50-caliber rifle, hoisted on his back)

Aura: Giro's Aura heavily focuses on polarity and levitation, the colour of his aura is grey

Personality-

Positive Traits: Freindly,Carefree,Strong willed, Determined to help others

Negative Traits:Hasty, curious,somewhat gullible and impulsive

Likes:Clear skies,nature and long walks

Dislikes:Discrimination and Bullies

Goals:To clear racism of his own kind

Theme:

https://www.youtube.com/watch?v=AyMU20BlhJA

Bio: In a rainy night ,returning from his daily routine a hunter by the name of Coen Nagiza finds a boy lying on the side of the river unconscious and wounded. The hunter took him to his home for healing. As the boy woke up, he couldnt recall what happened nor his own memories. Whats worse is that Coen discovers that the boy is a faunus, a race that was persecuted in his town for their involment in criminal acts, despite that Coen raised him as if he were his own son and named him "Giro".

At that point Giro lived like a regular human attending a regular academy in hopes of becoming a hunter like his "father".At the age of 15 he discovers that he isnt human and that his life was a lie. Scared of being discovered by others Giro left in order to protect his foster father from persecution swearing that he will return as soon as he brings both races together as equals.

A few years later Giro lived in solitude doing odd jobs for a living (mostly includes brawling) until he met an admin of a well known academy who simply offered him to join the academy in order to hone his skills. Interested by that Giro took the offer hoping that it will get him closer to his goal.
.........................
Pokemon:

Name: Axl De-Viridian

Age:15

Gender:Male

Appearance: (Will put up a sketch soon just imagine him as Gold cuz thats the closest appearance u'll get)

Personality- Tends to act like a delinquent but does have a heart of gold, carefree and headstrong

Likes: strong challenges and people who cares for pokemon, Gold

Dislikes: People who uses pokemons as tools, Anyone who thinks power is everything

Hometown: New Bark Town, Johto (Formally Viridian City, Kanto)

Bio:From the day since he was born Axl was gifted with the ability of understanding any pokemon's emotions and thoughts, because of this he is treated more differently and bullied by other children in his neighbourhood. While Axl lived in the Kanto region at an early age, he tends to go around wandering at the Viridian forest searching for some adventures. He enjoys these times as he encounters the habitants of the forests and befreinds with them.

At the age of 6 Axl encounters a teen aged boy wearing a red jacket and a black and yellow cap this boy was no other than Gold the champion of Johto. Axl was suprised to see him in Kanto, so he decided to follow him as Axl knew that Gold was going to challenge Viridian's Gym Leader Green (I tend to call him Green so please deal with it

) As he witnessed the battle between the two trainers in action Axl was amazed by how Gold fought with such an amazing bond with his team especially his Thyphlosion. This made him admire Gold alot hoping to become like him one day. 2 years later after Gold took on the Kanto league Axl's parents decided to leave Kanto and move on to Johto to expand their buisness as pokemon breeders. Thanks to an older cousin they were able to find a home in New Bark Town to start of a new life. Axl was thrilled when he entered New Bark town knowing that this is the place where his hero started his journey.

A few weeks after Axl arrived to New Bark town. Axl wandered off on his own to do some errands for his parents thats when he was attacked by an enranged skarmory. Despite Axl trying to calm the pokemon it was no use. However as the steel bird pokemon towered over him, it suddendly dropped to the ground knocking Axl out. As he woke up he finds himself inside a room with his wounds healed. As he checked outside through the window he noticed that he was back in New Bark town. As he tried to leave his eyes met with the one who rescued him was non other than Gold. As Axl met his idol face to face for the first time they both became friends sharing their common interest in pokemon. A few years later Gold came to visit Axl, he was going to head out to another region known as Sinnoh to take on the league, before saying goodbye Gold gave Axl an egg and his own pokedex for him to keep, telling him that "as soon as that egg hatches you can start your own adventure as a trainer".

A few days later the egg hatched and the pokemon was a cyndaquil. Axl was happy that it hatched and was a cyndaquil as he always wanted a one just like his hero. With that he started his journey at the age of 11 travelling all around the world taking on challenges with his trusty partner so that one day he can reach Gold and battle with him.

Team: Thyplosion-M (Taika), Gardevoir-F (Aya), Flygon-F (Flario), Umbreon-M (Giro), Riolu-M (Yosuke), Marshtomp-M (Ken)

Side:Zorua-M (Zoro), Ivysaur-F (Trix), Scizor-M (Koron),Lapras-F (Lana), Pichu-F (Piero)
http://cs9227.vk.me/v9227243/16d0/bLULRUyfuQM.jpg
https://i.servimg.com/u/f39/18/61/52/62/image16.jpg
Netcity:

Name: Ren Madara

Age:15

Gender:

Height: 5'7

Weight: 151lb

Hair: Blond

Eyes: Brown

Personality: Serious, calm, smart, strong belief in justice and cold

Mannerisms: Polite and tends to help others when necessary

Likes: technology and anyone whom he respects

Dislikes: Criminals, cowards and mingling in a group

Appearance:

Theme(Optional):

Trap Phantasm:




Bio: As a child Ren was considered a prodigy in cyber technology while others were into Net battling and tournaments he would spend his time researching on Net navis and solutions to eliminate Net crimes making him the oddball in his neighborhood. However despite being anti social he had someone who he considered a friend, spending their times talking about their goals and dreams. his life was simple at that time however one event changed everything.

One day an incident occurred at a local mall which involved an explosion Ren's friend was one of the casualties that died. According to investigations by the Net agents a rogue navi was the cause behind this making this a terrorist act. Sad and angry Ren swore that he'd rid the scums of the face of the earth. At the age of 10 Ren used his knowledge to create a net navi made under his friend's image dubbing it "Ciel.exe".  5 years later he was transferred to  Net city reason why is left as a mystery.

Netnavi

Name:Ciel

Appearance:

Personality: Caring, sweet, loyal

Standard Weapon: Saber and Buster

Unique ability: ZX-Switch (Once she gets into combat mode Ciel can switch into two different modes X-mode focuses on increasing buster type attacks and scanning While Z-mode increases saber attacks and speed)

Battle chips:2xVulcan, 3x Recover 10, 1x Boomer

Strengths: Slash, force

Weakness: Impact , pierce
FF7:

Name: Kit "Swallowtail" Creed

Age:18

Gender: Male

Appearance:

Personality: Nosy,loudmouth,somewhat of a trickster, optimistic, rarely gets serious.

Likes: Food, watching the sky

Dislikes: Being called short

Quotes: "I'm here to bring you bad luck"

Bio: After the Wutai War, Kit was involved with the Shinra corp at a very young age.. Specialised in assassination and sabotage he was placed among the Turks earning a reputation for carrying his codename "Swallowtail" as the bringer of misfortune to his targets. After the a certain incident, this subject now works as a hired muscle willing to undertake any tasks if the price is right.

As one of the few individuals who has any involvement with the organisation he could hold valuable information about Shinra Corp. Capture him with extreme cation.

Risk Rate: B++

Weapon: Hades

Limit Break: Dying Star (Circles around his opponent creating multiple copies of himself then each copies throws a rain of kunai with chains, then the original goes for a barrage of attacks with Hades ending it with his copies tackling the victim and explode.)

Eidon/Guardian Force:N/A
http://img4.wikia.nocookie.net/__cb20100419010721/starocean/images/9/9e/Fayt_Sword_of_Light.jpg
King Of Posts




Posts

: 445


Reputation

: 20


Join date

: 2013-11-07


Age

: 23


Location

: Italy
Warning Level (Forum) :
Warning Level (Chat) :

Character Sheet
Name: Ryuji Tetsuo
Passive/Aggressive: Passive
Health Points:


(100/100)



D.E.A.T.H
Name: (Unknown)
Codename: Vandal
Age: 21
Height 5'7
Weight: 72kg
AppearanceL:
Nationality: Unknown(However the Foundation assumed he is of Japanese origin)
Blood type: O positive
Zodiac sign:Leo
Specie: Human
Powers: (Euclid)
Bio:
Text log- 0214
Charged for series of murders (Refer to file I-Vandal) this subject was taken in by the foundation as a Class d operative. However this subject survived longer than any other Class d operatives leading him to be classified as a S.N. leading to him being contained for further studies. According to the analysis provided by Dr. :":": the subject shows frequent number of irregular mind waves but it doesn't show much of a threat however the subject is classified as Euclid due to the incident revolving around him before he became a Class d and the lack information about him and his abilities.
Interview log 237:
(This was conducted by Dr. Fletcher)
Dr. Flecther: Good evening Vandal, how are you feeling?
Vandal: Hello *sighs* I'm feeling tired.
Dr. Fletcher: Well you don't mind if i ask some questions?.
Vandal: I'm telling you it wasn't me!!
Dr. Flecther: It doesn't involve the incident, it won't hurt i promise.
Vandal: (Remains silent for a couple of seconds then responds) Go on.
Dr. Fletcher: Very well....Now when did your.... ability manifest?
Vandal:. (No response)
Dr. Fletcher: Vandal?
Vandal: It all started on that day.....
Dr. Fletcher: Can you be a little more specific?
Vandal: The day of the murder.
Dr. Fletcher: Can you tell me more about it?
Vandal: I don't remember much all i know is that guy was coming after me and then i blacked out.
Dr. Fletcher: Hmmm.....Very well now, i have a task for you, please follow me now.
Log ended
File attachment
Experiment log 1385:
(Conducted by Dr.Fletcher)
Experiment: Subject was given the instruction to remain in a solitary room with a class d operative and specifically told the subject not to phsically interact with anyone in the room no matter what. This was recorded via cctv camera and analysed. Note: The class d operative was given the instruction to attack the subject with a knife.
Outcome: The class d operative was stabbed by his own knife however it wasn't lethal. Recordings show that the subject didn't touch the knife or reacted to the assailant in anyway in fact it appeared as if the attacker stabbed himself. During the interview with the class d he told that the knife moved on its own as if he didn't have control of it which indicates that whenever the subject's powers react on natural instincts however further testing is required before coming to this conclusion.
Experiment Log 1385A;
(Conducted by Dr. Fletcher)
Experiment: Subject was blindfolded and kept in a isolated room, the Subject is instructed to describe the surrounding area including the next room.
Outcome: subject accurately described the surrounding area in the testing site, however Subject went through mental stress as he attempted to "analyse" the other room. According to the information gathered from this we can conclude that the previous hyphothesis from the previous experiment is invalid as he simply didn't react, infact it is probable that the Subject contains two souls, and detaching either one of these two will cause the subject's to undergo psyche stress.
Interview log 239:
(This was conducted by Dr.Fletcher)
Dr. Fletcher: Can you describe what happened during the last test?
Vandal: Ok.... after a few minutes being blindfolded i heard a voice speaking to me.
Dr. Fletcher: Oh? What did it say?
Vandal: It told........ (DATA EXPLUNGED) and that's the that.
Dr. Fletcher: Interesting, well good work today Vandal, now please get some rest, i'm sure you'll need it.
Vandal: (No response)
Risk Rate: B
After a few sessions the Foundation decided to place the subject in the special task force specialized in the containment and capture of Class-(Data Explunged). Please take note that this subject is unstable when threatened so handle him with extreme caution.
Anima: Dominator
This gun is registered to the user by reading the brain pattern of the user, since the subject has a unique brain pattern this weapon can only be used by him.
This gun can analyse the threat level of a target and can change into three different modes according to the threat level as followed.
Non-Lethal Paralyser: The Dominator's standard mode fires energy bursts that paralyze the target. The gun does not need to transform for this mode. Used to capture suspects in order to safely bring them into custody. The effect may be reduced or negated if the target is under the influence of strong stimulants.
Lethal Eliminator:The anti-person lethal mode of the Dominator. When it changes to this state, the upper portion of the gun undergoes a rather elaborate transformation which includes swiveling, sliding and flipping around most parts -while the gun tells it's user to what mode it changes- and takes somewhere between two and four seconds.
In this mode the weapon will shoot a huge burst of energy; which -upon contact with the target- causes severe tissue damage. This  affects organic and inorganic matter
Destroy Decomposer:The Dominator's Anti-Material mode. This setting provides the user with a literal hand-cannon blast of three to six feet diameter, intended to deal with armored targets like the ever-present drones, and possibly to create entry points into buildings. However, the Destroy Decomposer also works splendidly on organic material, leaving not half a trace of it behind.
Theme:
Hills of Sorrow:
....................
Persona
Name: Tatsuya Shun
Age: 17
Gender: Male
Height: 5'7
Weight: 148lb
Hair: Blue
Eyes: Blue
Appearance: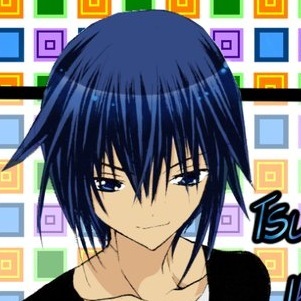 Weapon: Standard Nodachi
Theme Song:
Chain by BACK-ON:
Personality: freindly, stubborn, hates losing and a deep thinker
Mannerisms:Polite, calm and tends to be a "selfless freak"
Quote: "Whether you need me or not, it doesn't change the fact that i'm a selfless freak who wishes to help you."
Bio: Shun always had the knack for getting involved in other people's buisness which gave him the reputation for being a selfless nosy kid in middle school. Due to his parent's work Shun tends to move from one place to another constantly, this had him more determined to be more dependant as an only child. At the time when he was in highschool he decided to join the kendo club. Due to his raw talents in kendo Shun tends to be more dedicated towards this sport earning respect by many students and freinds.
At the end of the academic year Shun had to transfer to another school due to his parents job (Again) this time he is to be under the care of his cousin Kisuke Tohma. Despite feeling discouraged about leaving his freinds behind, he always looked at the brightside as he feels that new places always leads to experiencing new things.
PERSONA
Name: Neko Shogun
Appearance: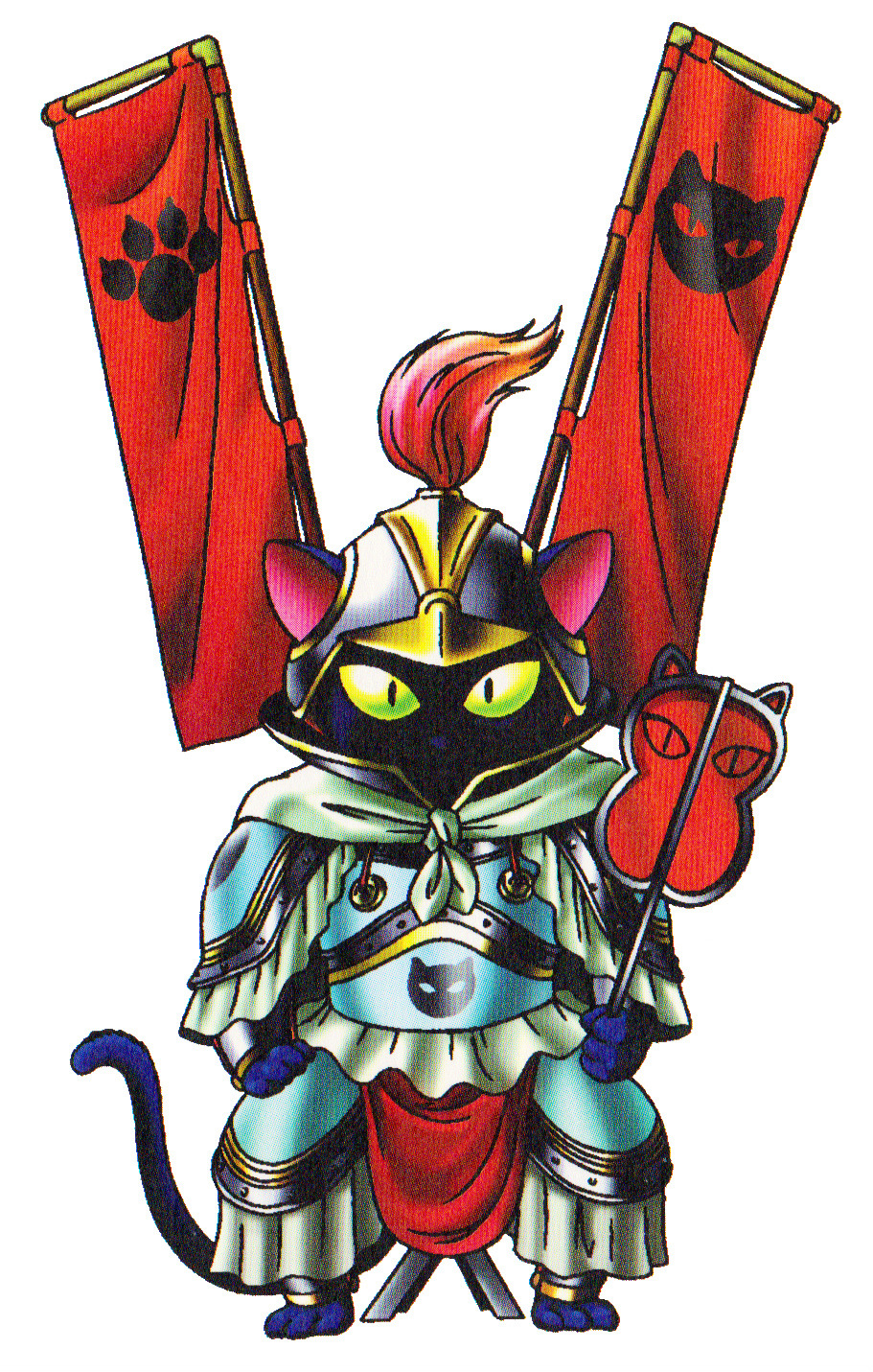 Arcana:Star
Abilities: Zio,Assault Dive
Strengths: Electricity,Strike
Weaknesses: Wind
Final Form (Spoiler):

Name: Raiden

Appearance:

Arcana:Star

Abilities: Rainy Death,Thunder Reign, Mediarama

Strengths: Electricity,Strike,Fire

Weakness: Wind
Name: "Ken"ichi Togashi Lopin
Age: 17
Personality:Can be a bit cold and impulsive, tends to be the person that gets what he wants, however he has a soft side for anyone who he considers family. Despite being somewhat of a jerk he can't stand ruffians and thugs.
Arcana: Devil
Starting Weapon: [Estoc later on (fencer's blade)]
Bio: Born with a European background Ken was taught to be the very best, as he is expected to take up his families expectations, this made him be a lot less social leading to Ken not knowing what it is like to be with others around his age, which made him feel his relationship between his parents is not so great. At the age of 14 he was sent to Japan to live with his relatives for unknown reasons. After a year Ken later became more repected by his classmates by being the best at what he does, however he rarely socialize with others and would only speak when spoken to.
Persona
Name: Mephistopheles
Elemental Affinity: Fire
Strengths:
Reflects:
Absorbs:
Resists:
Weakness: Ice
Arcana: Devil
Starting skills:
Last edited by Zaio Volnutt on Sat Apr 04, 2015 8:52 pm; edited 1 time in total
King Of Posts




Posts

: 445


Reputation

: 20


Join date

: 2013-11-07


Age

: 23


Location

: Italy
Warning Level (Forum) :
Warning Level (Chat) :

Character Sheet
Name: Ryuji Tetsuo
Passive/Aggressive: Passive
Health Points:


(100/100)



Tales of Ygddra:

Name: Ky Duislingr

Age:15

Race: Half Elf

Hometown: Unknown to him

Current Place of Residence: Toltus,Vanaheim

Class: Swordsman

Appearance:

Weapon(s): Ilumine (sword)

Arte List: N/A

Mystic Arte: Shine Install

Personality/Mannerisms: Kind,thoughtful,would go in his way to help others in need, strong belief in justice and proud of his lineage as a half elf despite the descrimination.

Bio: Childhood:Ky was born in the elven village of Heimdall at that time humans and half-elves alike were not welcomed in the village, his father's whereabouts are unknown to the villagers.When he was 2 years old he was discovered and banished along with his elven mother from the village thus living most of his childhood as a traveller where he experienced the prejudices held against the Half elf making him despise the Humans and himself for being borned "half-blooded".

Adolesence:10 years after being banished from Heimdall ,Ky and his mother settled in Vanaheim where he attended the Albane Sword School with the hopes of becoming a great swordsman. Although his life was getting better, he still resents the fact that its due to his half blood his mother was exiled even though he tries to reject the fact. A few years later he found out from his mother that his father was still alive and was secretly paying for his upkeep, this made Ky realise that there is hope that one day elves and humans can coexist in peace. With that in mind Ky decided to travel the world after completing his training, in hopes of finding a way to have everyone rid of their hatred towards his race.

Theme song:

Weight Of My Pride:
King Of Posts




Posts

: 445


Reputation

: 20


Join date

: 2013-11-07


Age

: 23


Location

: Italy
Warning Level (Forum) :
Warning Level (Chat) :

Character Sheet
Name: Ryuji Tetsuo
Passive/Aggressive: Passive
Health Points:


(100/100)



Arcem Mostri:

Name: Roy Ammiro

Age: 17

Species: Dragonoid (Human with a spirit of a dragon)

Appearance:

Reasons for joining: He was unable to live along side with humans as he finds most of them boring.

Powers: When he uses his powers his body transforms into his trueform, with it he can manipulate fire for offensive attacks and consume it to gain energy however he can't consume his own flames.

True form:

Bio: At a very young age, Roy was taught that perfection is impossible to attain however he finds it as something that is still not attained to be called impossible since then he tries to do everything in what he believes to be "perfectly symmetrical" either in sports, academics or even in writing his own signature he won't be satisfied until it is perfect. At his days living with humans he was the top at everything even goes far into questioning his teacher's methods, making him a delinquent despite having perfect scores. After his 1st year in highschool Roy was sent to the academy his parents thought that this would be the best for him as he is unable to fit in a regular school.

Likes: Art and perfection

Dislikes: Anything thats not in his opinion "symmetrical", people that are annoying
King Of Posts




Posts

: 445


Reputation

: 20


Join date

: 2013-11-07


Age

: 23


Location

: Italy
Warning Level (Forum) :
Warning Level (Chat) :

Character Sheet
Name: Ryuji Tetsuo
Passive/Aggressive: Passive
Health Points:


(100/100)



Name: Junta Momonari
Age: 18
Gender: Male
Appearance:
Personality: Calm, thoughtful, optimistic and selfless
Likes: reading and long walks
Dislikes: hiding and hairy creatures
Bio: (Will add it later)
Demon
Name: Cu Chulainn
Appearance: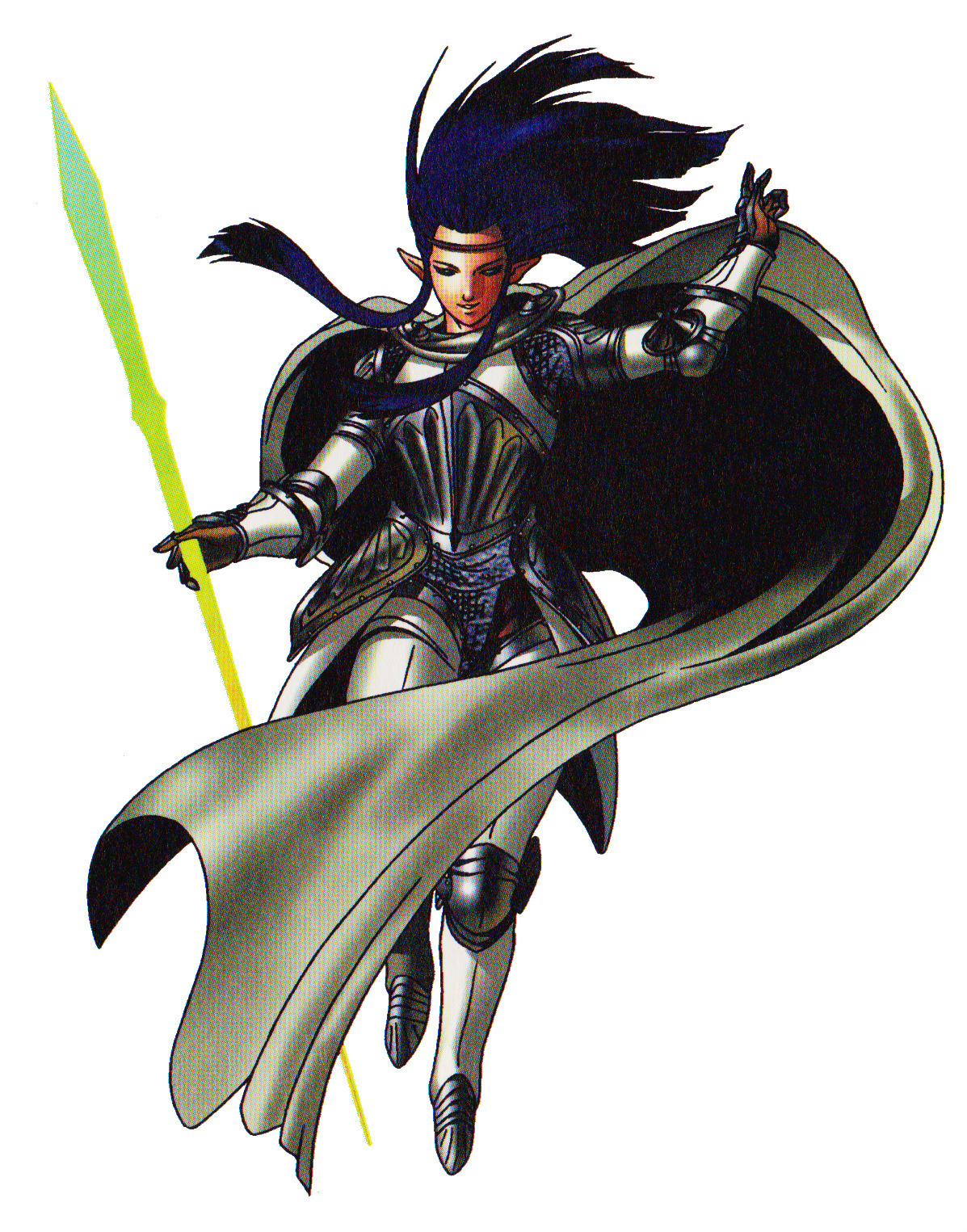 Skill: Zio, Berserk
Strength: Electricity
Weakness: Ice
King Of Posts




Posts

: 445


Reputation

: 20


Join date

: 2013-11-07


Age

: 23


Location

: Italy
Warning Level (Forum) :
Warning Level (Chat) :

Character Sheet
Name: Ryuji Tetsuo
Passive/Aggressive: Passive
Health Points:


(100/100)



Terra Firma:

Name: June "Anchor"

Age: 16

Race: Human

Physical Appearance: Everything is shown below (Also he wears a brown short, wears a pendant with a blue gem similar to her sister's one and carries an anchor around)

Picture Reference:

Class: Pirate

Family: Jane (Sister)

Country of Origin: ______

Country of Residence: Calibri desert

Bio:

Daring and headstrong this boy is the leader of the newly established "Sunny Boa" Pirates. At a very young age, June and his younger twin sister Jane were raised in an orphanage. At the age of 7 they were taken in by a traveling merchant, while staying with his foster father June looked up to him for his selflessness and the desire to help the needy, this inspired June to be more like him. However everything changed at the age of 13 where a group of bandits raided their caravans and killed everyone in it except for the twins who managed to escape.

Orphaned once more June was pained and saddened by the loss, realizing that a world without a care would lead to more hate he decided to take up his father's example and help others that cannot help themselves. At the age of 15, him and his sister managed to gather a group of people (most of them were about the same age as them) that suffered the same way as they did and founded the "Sunny Boa". With Jane being second in command they began their career of plundering and sharing, while keeping a base at Arona. Despite being inexperienced in this, him and his crew has earned a reputation for being the devil of the sea by the rich while the poor considers them to be the "Angels of Amurai"

Name: Jane "Anchor"

Age:16

Race:Human

Physical Description: Everything is below (She also carries a pendant similar to her brother's one and a pouch containing a book)

Picture reference:

Class:Pirate, Mage

Family: June (Brother)

Country of Origin:_____

Country of Residence: Calibri Desert

Bio:

The second in command of the "Sunny Boa" Pirates, Jane follows his brother June in their career as a pirate. From the day she could remember she has been with her older brother since then. At the time they were adopted Jane grew up to be more mature and interested in learning new things this made her have a strange interest in learning magic. Using one of the books that her foster father had with him Jane dedicated most of her time on learning magic while looking out for her brother.

On the day they escaped the bandit raid on their caravan, she almost fell in despair for losing her family, she vowed herself that she will protect her brother as he is her only family right now. Every time the crew would successfully raid a ship, she tends to keep anything holding knowledge such as books and scrolls, due to her interest learning she believed that she could be much more greater if she learned more about the world and master magic.

Name Sora Kkrash

Age: 24

Race: Bird Laguz

Physical appearance: has a tattoo on his right shoulder, has a large scar on his chest

Pic ref:

Occupation Class: Transformation (Raven), Adventurer's Guild

Family: Azul Kkrash (Father) Grey Krrash (Brother)

Country of Origin: Igala

Country of Residence Unknown

Bio:

Born in a tribal village in Igala, Sora is a curious person. His father having be the current chief of the village he was raised to be the next in line to be the new chief. So at a very young age he was trained to hunt and fight like an alpha male. Although Sora exceeded in his father's expectation he never took much interest in the village and would prefer to learn more about the outside world.

At the age of 17 Sora's father died of sickness leaving him to become the new chief of the village this left him bored and depressed due to the responsibilities given to him as the leader. After a few months Sora left the village, while trusting the safety of it to his brother Grey. With that he started travelling the world wishing to learn more about it as well as helping others on his way. He is now found in the Adventurer's Guild, he is known to be a womanizer with a huge confidence. While he isn't taking on any tasks he would spend his time flirting with other ladies or drink booze.
King Of Posts




Posts

: 445


Reputation

: 20


Join date

: 2013-11-07


Age

: 23


Location

: Italy
Warning Level (Forum) :
Warning Level (Chat) :

Character Sheet
Name: Ryuji Tetsuo
Passive/Aggressive: Passive
Health Points:


(100/100)



Name: Tsubaki Steel (A.K.A. Thetis)
Age: 15
Gender: Female
Height: 5'2
Weight:115lb
Appearance:
Personality: Tsubaki can be cold and emotionless to others but does open up to people whom she trusts. She is also a curious individual with a sharp mind.
Powers:Due to the nanomachines in her body, Tsubaki's cells can replicate and reconstruct itself into certain materials which she uses to create objects that can be light as feather or hard as steel. She must have a clear mental image of the construct before her body can produce it.
Family: Classified
Friends: Unknown
Likes: Books and anything new to her
Dislikes: Strangers and the night
Theme:
Bio:
BOOT UP RECOVERY PROGRAM
--------------
OPERATION THETIS
Date: January 5th ****
Audio log bundle 192
ID: Caretaker Trent

1st entry:Things have gone good so far. The zygote started to undergo replication the moment we applied the spark, lets just hope that it goes as expected afterall our benefactor has been too keen on the success of THETIS.
2nd entry:
After months of developing the subject was born. She showed no signs of abnormalities during birth, starting from today the growth procedure will be underway once the subject is stable. I wonder what will we call the subject? I guess it wouldn't matter if she fails like the rest of them.
DATA CORRUPTED
10th entry: It was a success, we injected the nanomachines into the subject's body without any signs of rejections, the project has made a breakthrough. After all these years our work has paid off, it won't be long till can can be mass produce more once we are complete with Tsubaki.
11th entry: No signs of development from Tsubaki it seems as if we need a bit more time before any further changes can occur, as of now her psyche is stable and shows no signs of aggression. Hm odd normally in the old movies and stuff things like this is to be expected but thats just me I suppose.
14th entry: Tsubaki started to take interest in reading heck im suprised the kid has even finished reading Moby Dick in record time, most of her reading materials are nearly over and she wishes for more. To be honest I feel that Tsubaki isn't meant for our purposes i just hope the higher ups won't figure it out as well.
16th entry: Her powers started to show up, she managed to construct a mettallic object using the palm of her hand without much negative reprocution, whats even more fascinating is that the nanomachines are completely intuned with her cells so if my theory is correct she would gain more potential strength as she grows. For now we will put the testings to a halt and let her interact with other test subjects in a few weeks.
20th entry: Testing resummed. We are seeing her combat skills be put the test as her objective was to execute a subject in the training hall. She proved to be strong yet she hesitated to deliver the killing blow. Was she experiencing emotions back there? It cant be right this shouldnt be in the calculations the higher ups must never know of this.
21th entry: Tsubaki was acting more cold than usual, she rarely speaks to anyone but me. I think i can understand why though from all the books shes read, she wonders about the outside world. I feel like she has a better use in life than being just a weapon.....damn ive grown attached to her huh....
DATA CORRUPTED
Entry 42: They know of her conditions, If i dont do something Tsubaki might get executed as she is considered an expendable due to her developing emotions. I cant let that happen i must get her out even if it costs me my life.
Entry 43: Its done i managed to disable the security locks on the cells this caused massive break. I'm done with them, done with the project, I won't let them make another one like her go through this (STATIC) I'll destroy all records off project THETIS....."
NO DATA FOUND

RECOVERY ERROR

TERMINATE RECOVERY PROGRAM? Y/N.
Otou-san....why must you stay behind? I still need you, I don't know what to do in this world.... Can I trust them? I hope so.... i feel lonely without you, i promise that one day i will find my purpose in life, understand what its like to be human just like you. I will never forget you...Arigato.... Otou-san I will make you proud.
King Of Posts




Posts

: 445


Reputation

: 20


Join date

: 2013-11-07


Age

: 23


Location

: Italy
Warning Level (Forum) :
Warning Level (Chat) :

Character Sheet
Name: Ryuji Tetsuo
Passive/Aggressive: Passive
Health Points:


(100/100)



Name: Aaron Taylor
Gender: Male
Age: 17
Appearance:
Personality: He is easily influenced by others around him, keeps a cool mind and calm demeanor but would lose it if in a pinch, he would occasionally be lost in his own world from time to time when he is idle.
Positive traits: Due to seeing good deeds be done, he is protective of others and sticks to what he believes to be right almost to the point of pure stubbornness
Negative traits: He would question whether he is right or wrong or even his existence due to him being an Amnesiac
Likes: Good people and secretly likes cute animals
Dislikes: Death and pointless conflicts
Alignment: Neutral good
Bio:
Born in America, Aaron started his training at a very young age, he is somewhat cold and simply believed that the world is gone wrong because of humans making him more distant to others. Having a strong determination and duty to protect the world he later joined the Black Order in hopes that he can do what he can to help.
At the age of 15 he has successfully synchronized with his Innocence shard making him a full fledged Exorcist and was transferred to the Asian Branch. Entering the Black Order made Aaron change his view on people which made him want to protect his comrades alot more than himself during the field as he believed in them.
On one assignment his team was tasked on hunting down an Akuma which is supposedly greater than a level 1, as they tracked it down, the Akuma wasn't alone as it had a large group of Akumas ambush the team. Outnumbered and losing fast, Aaron fought the horde alone ignoring his limits while protecting his comrades, due to the injuries he sustained from the battle he died but succeeded in driving out the Akuma.
After his death he was taken to be part of the Second Exorcist Program, as the process began he awoke with no memories of his past. During re-synchronization of Aaron's Innocence, he would undergo huge amount of pain but despite this he still survived due to the healing factor, the suffering he had taken from this had him developed hatred towards the group that did this to him and his old memories starting to return. After the re-synchronization has been successful, Aaron escaped the facility and was on the run.
Ending up in Europe he traveled far and wide hoping to not return to the facility. One day during his travels, he was hiking on the mountains when a sudden rock-slide occurred which knocked him down and left him unconscious, he would have been left for dead if it weren't for someone passing by. When he came to he found himself with no memories aside from his name, in a very familiar room and he encounters the one who saved him. Turns out he ended up at the European branch of the Black Order and was asked to join them to which Aaron accepted, seeing that there wasn't much of a choice as he has no where to go nor anyone who he could turn to.
Innocence: Equipment type
Name: Gin Hebi
Appearance:
Abilities: Using various combinations Aaron is granted certain skill sets accordingly using offensive and defensive moves with the chains. He would activate it by saying "Restrictions released, Gin Hebi activate"
Conjuration: With this ability the chains can extend and multiply according to Aaron's synchronization rate and concentration however if he overuses this ability, his body would undergo huge amount of stress both mentally and physically which would build up if he doesn't regulate it back to his limits.
Silver Fangs: Using the head, Gin Hebi can detect and drain Akuma oil to a certain extent which would be used later on, by biting onto whoever is infected by it however if it goes beyond the point where the body begins to corrode it wont be able to work and takes up alot of time to drain the blood. (Note that whenever this technique is used the veins on the innocence will change to black and radiates a black aura once its full in capacity)
Cross Constriction: Conjuring many chains which would wrap around the enemy the more chains used the more concentration would be required to restrain and hold down the enemy multiple if the situation occurs.
Spiritual Resonator (Passive during activation): When not in combat the Innocence would vibrate at a certain frequency when an Akuma is nearby acting as a dowser, this only works if the user activates it.
Eternal Coil: The chains would spin around the user or anyone close to him, forming a defense barrier.
Black Kain: When the Innocence is radiating black aura from draining Akuma oil, it would unleash a sudden outburst of power to the user granting him a boost in speed and strength and to a certain extent create a coat of energy around the chain that can slice in a similar way as a katana. This effect only lasts until the aura returns to its normal state which is only for a short period of time.
King Of Posts




Posts

: 445


Reputation

: 20


Join date

: 2013-11-07


Age

: 23


Location

: Italy
Warning Level (Forum) :
Warning Level (Chat) :

Character Sheet
Name: Ryuji Tetsuo
Passive/Aggressive: Passive
Health Points:


(100/100)



Human
Name: Daisuke Sendo
Age:15
Personality: Gutsy attitude, hot headed , impulsive, somewhat arrogant and selfless.
Bio: Daisuke is a game fanatic, as a child he always tends to be outside looking for fun even though it tends to cause him trouble sometimes. He lives with a regular family and a big brother that owns a game shop which makes Daisuke visit him very often for new updates in any new games.
Appearance:
Digimon:
Name: Commandramon
NN: Rock
Starting level: Rookie
Appearance:
Personality: Cheerfull, tends to say "yo" in his speech, curious
King Of Posts




Posts

: 445


Reputation

: 20


Join date

: 2013-11-07


Age

: 23


Location

: Italy
Warning Level (Forum) :
Warning Level (Chat) :

Character Sheet
Name: Ryuji Tetsuo
Passive/Aggressive: Passive
Health Points:


(100/100)



---
Permissions in this forum:
You
cannot
reply to topics in this forum